Club Kit
Chichester Runners vests and tee-shirts are made by Ron Hill and stocked by Alexandra Sports, both online and in their shop in Southsea.


Here are the widths of the available sizes (laid flat & measured across the chest), so that you can check against your favourite running shirt before ordering online.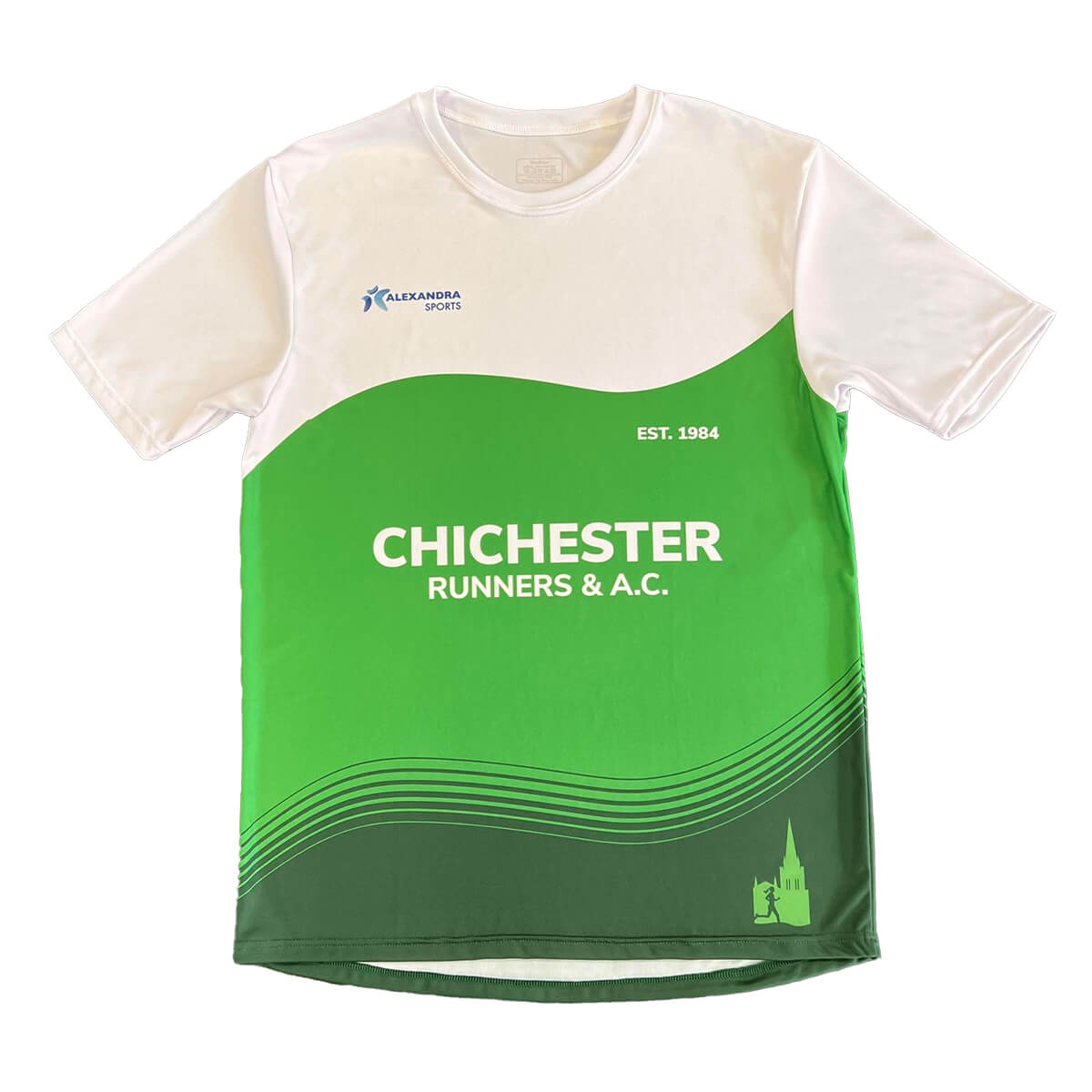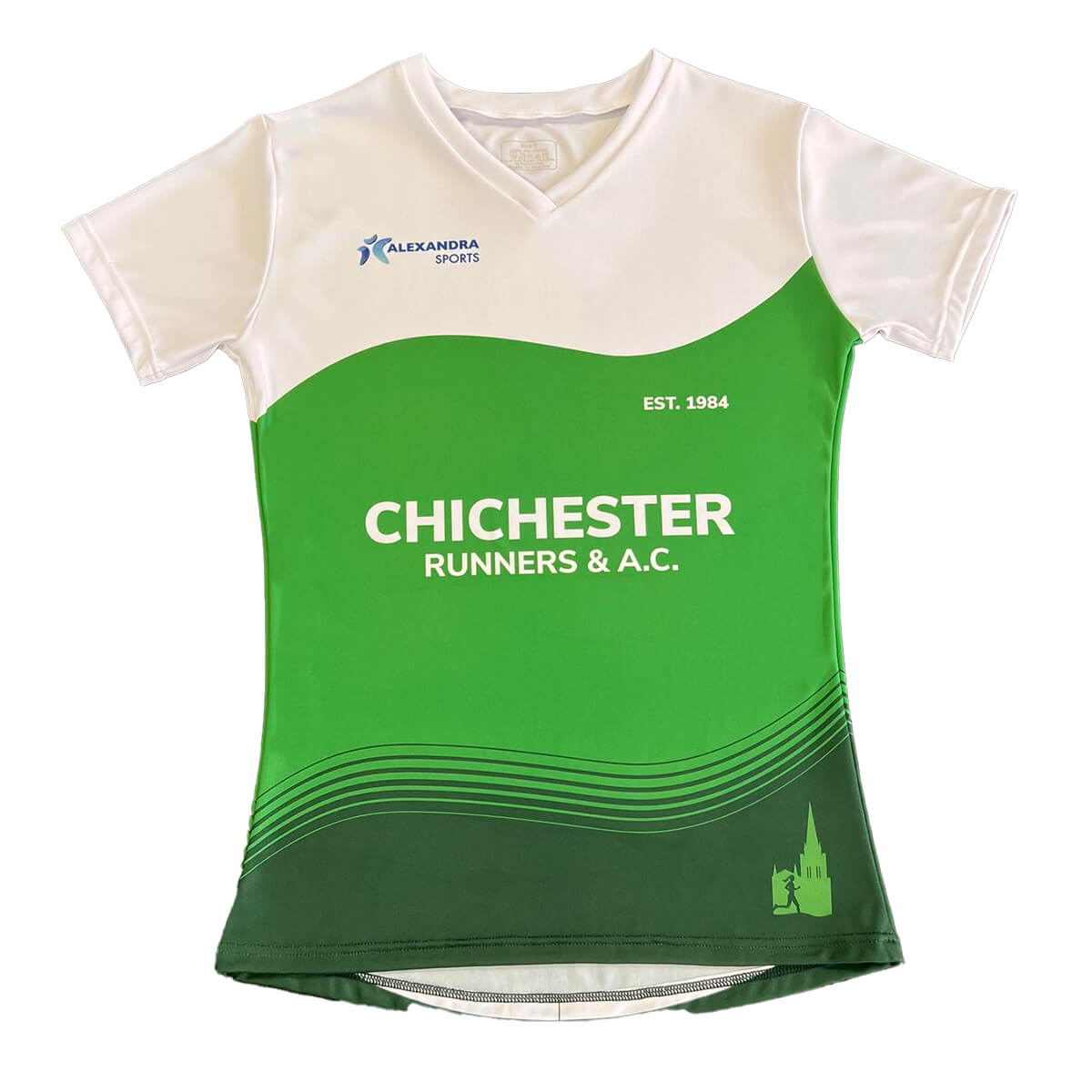 Classic Design
The Chichester Runners shirt design was changed at the start of 2022, following a design competition and a poll of members. Shirts with the old design are still in circulation and will be seen at events for some time to come, but all club teams will gradually be migrating to the newer design.